VoIP Phones and Devices

The Gigaset AS690 IP is an exceptionally versatile phone with the ability to make up to 3 parallel calls either through the internet or via the traditional landline.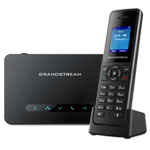 Utilize mobility and call efficiency to increase productivity throughout any communications network. The DP720 mobile DECT handset is the perfect solution for any business, warehouse, retail store or residential environment. It is supported by Grandstream's DP750 DECT VoIP base station.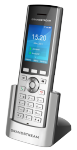 The WP820 is a portable WiFi phone designed to suit a variety of enterprises and vertical market applications, including retail, logistics, medical and security.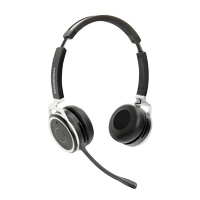 The GUV3050 is an HD Bluetooth Headset that pairs with laptops, computers, IP phones and other devices to offer high-quality, wireless sound. By offering crystal-clear HD audio, easy Bluetooth pairing, comfortable use and wide compatibility, the GUV3050 is ideal for remote workers, call centers, receptionists, sales teams and more.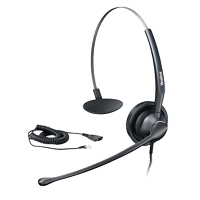 Yealink YHS33 is the over-the-head style headset which is made for office worker, SOHO, or call center staff. It is compliant with the full range of Yealink enterprise IP phones. Its distinctive design is slim and stylish with an elegant satin finish.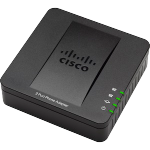 The Cisco ATA 191 Analog Telephone Adapter is a 2-port handset-to-Ethernet adapter that brings traditional analog telephony devices into the IP world.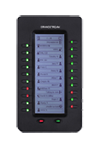 Equip any desktop with superior call control, network visibility and in-call flexibility. The GXP2200EXT extension module provides greater network control for high-call volume users with its backlit LCD display, BLF and Speed Dial keys and additional contacts/extensions per module. Supported by the GXP2140, GXP2170 and GXV3240.
---
Order form
---