Efficient communication for the home office


Communicate from home as well as from your office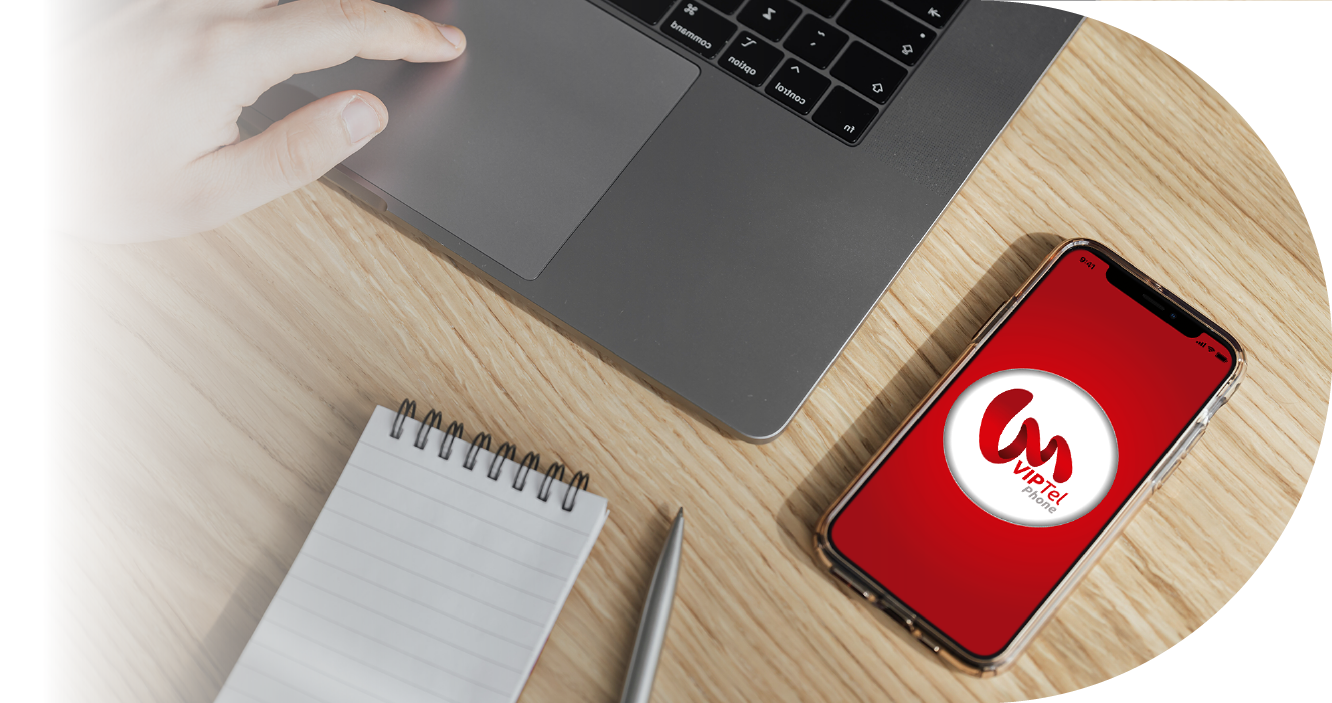 Save time and energy by communicating effectively with your colleagues during home office time.
Virtual PBX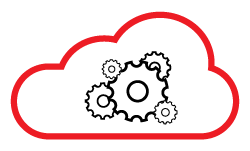 A virtual telephone switching centre offers a professional customer line for your clients, as well as more efficient communication within your company. Its benefits have been known to our customers for some time now, not only during home office time but also when working from the office.

For the sake of clarity, we have divided the control panel functions into those that will help you better communicate with customers and better communicate within the company, but you can combine them in any way you like.
Communication with clients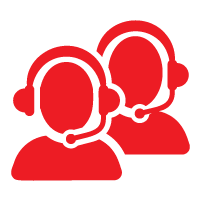 Make a better first impression with a potential client using a professional customer line. Its efficient use will make the shopping process more pleasant for your clients and speed up the processing of requests.

The most used functions for a customer line are:
welcome on the line - sample voices
IVR - voice menu (e.g. press 1, press 2, etc.)
notifications outside the working hours
call recording
voice mail
waiting queues
music on hold
Communication within the company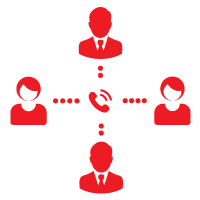 Communicate with your colleagues in other departments or branches more easily, faster and more conveniently, and have a detailed overview of all calls.

The most used functions of the control panel for communication within the company:
extensions
call transfers
call forwarding
teleconferencing
group ringing (e.g. in the departments)
lists of missed calls
reports and call statistics
Do you provide customers with a customer line?
We can also recommend our other services:
Software phones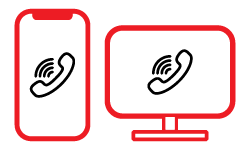 Our software phones are an excellent solution for everyone who has their business phones in the office while working from home. If you need to continue communicating with customers or colleagues, our VIPTel Phone or VIPTel webPhone will allow you to use a business telephone network as if you were in the office.

In addition to the convenience, software phones allow everyone to present themselves using their business numbers, eliminating the need to use their private phones for business purposes, and saving the costs of redirecting office calls to employee mobile numbers.
VIPTel Phone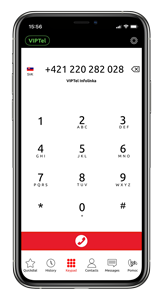 Advantages of using VIPTel Phone:
use of an extension or telephone number from the VIPTel network through mobile application, anywhere
receive and make landline calls on your mobile phone without the costs of redirecting
advanced phone features - call interconnection, call recording to a device, BLF buttons
free download and use of the application
battery-friendly application
For the best possible communication, it is necessary to have a stable internet connection either through WiFi or mobile data.
VIPTel webPhone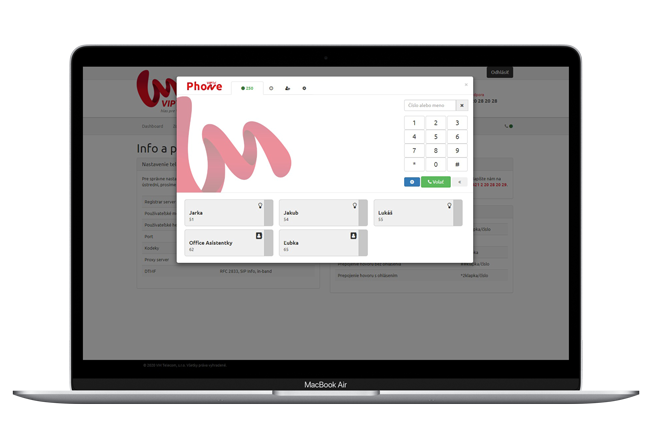 Advantages of using a VIPTel webPhone:
using an extension or telephone number on the VIPTel network through a browser on a computer
convenient and intuitive use
advanced phone features - call interconnection, BLF buttons and speed dial, phone book
all contacts listed in the company telephone directory from the PBX manager are available right there
free activation of VIPTel webPhone
For the very best communication, it is necessary to have a stable internet connection through either WiFi or a cable.
Ticketing system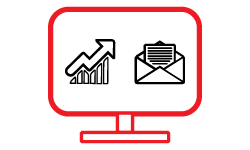 A ticketing system is also an excellent help not only during home office time but also when working at the office itself. It is designed not only to collect interactions with customers but also to simplify work within the company.

If you already use or plan to use our services and at the same time you think a ticketing system might offer extra value, we highly recommend the LiveAgent software through which you can also communicate in writing with your clients. It allows you to receive requests from many different channels and have everything organized in one place. As part of its API integration, it is also possible to set a phone number or extension in LiveAgent and make calls directly through it.
Advantages of LiveAgent

By using a ticketing system, you minimize the loss of e-mails and delayed responses from customers. At the same time, it ensures clearer cooperation with colleagues thanks to the reassignment of tickets among departments and the possibility of tracking them.
automatic assignment of tickets to departments
live chat with customers.
creating tickets from different channels

e-mail
phone calls
live chat
social networks

change of ticket status according to time state
internal chat within the company
Advantages of combining VIPTel & LiveAgent services

By setting a telephone number or an extension in the ticketing system, you minimize the possibility of forgetting a request that you have taken from the client by phone.
creating a ticket based on a phone call
possibility of continuing the conversation with the client through a live chat or e-mail, within the ticket
Possibility of handling calls across various devices:

in the LiveAgent software in the browser
through a hardware phone connected to the LiveAgent software
in the LiveAgent mobile application
through call redirecting to another phone number (e.g. mobile phone)

contact database of all customers
play calls directly in the ticket
Video calls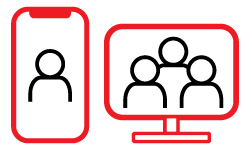 Video calling is a very useful service not only if you work from home but also if you have branches in several cities or even countries. With this technology, you can save valuable time and money that you do not have to invest in travel hours for a personal meeting. All you have to do is agree on a call time with your colleagues and you can also see each other remotely.

As part of our services, we provide video calls in the VIPTel network which can be made through three different types of devices. If you are interested in video conferencing, we would be very happy to provide you with the Grandstream IPVideoTalk solution with which we have extensive experience and which meets all the criteria for most clients.
VIPTel video calls

VIPTel video calls are especially suited for private use with family, friends, or colleagues in smaller numbers. The service can be used through three types of devices:
Video conferencing system

The basis of the solution is the IPVideoTalk service which allows you to connect to video conferencing from various devices, such as a browser on a PC, from a tablet or mobile phone, videophone, and even through any mobile phone or landline.

For larger meetings, it is possible to connect a video conferencing device which is usually located in the conference room. This device offers different functions depending on the specific type, such as:
A camera with zoom and the possibility of shooting at different angles
4K resolution
possibility of recording video conferences
Bluetooth remote control
password security, encryption of configuration files, etc.
external microphone and speaker and others

The company NATUR-PACK has expressed its satisfaction with this video conferencing solution.
Join our list of satisfied customers